2019 CIOE was completed in Shenzhen Convention & Exhibition Center from September 4 to 7. As a grand event of Asian optics and optoelectronics industry, CIOE shows cutting-edge technologies and innovative products in an international perspective. Aurora is invited to participate with the greatest sincerity.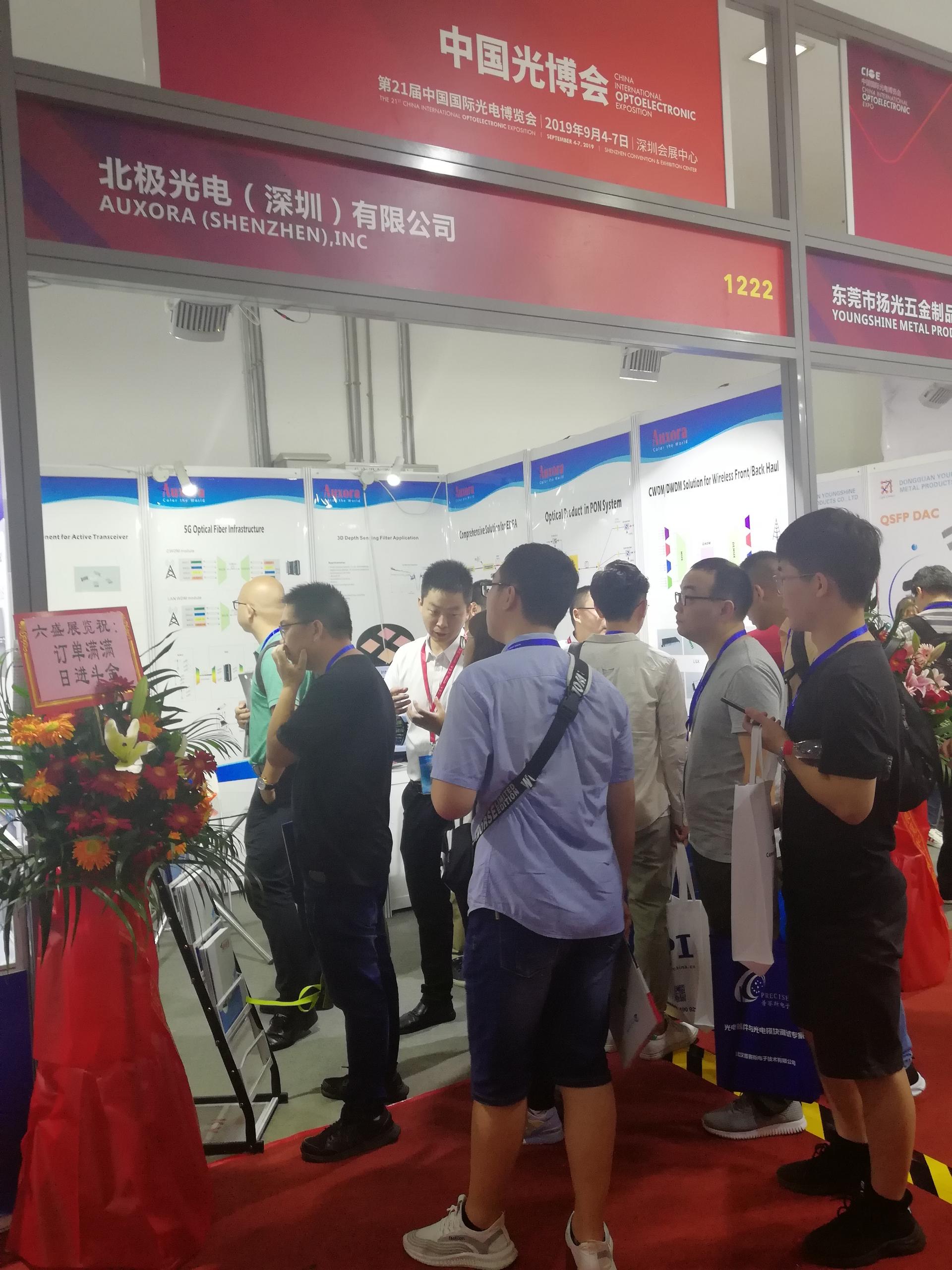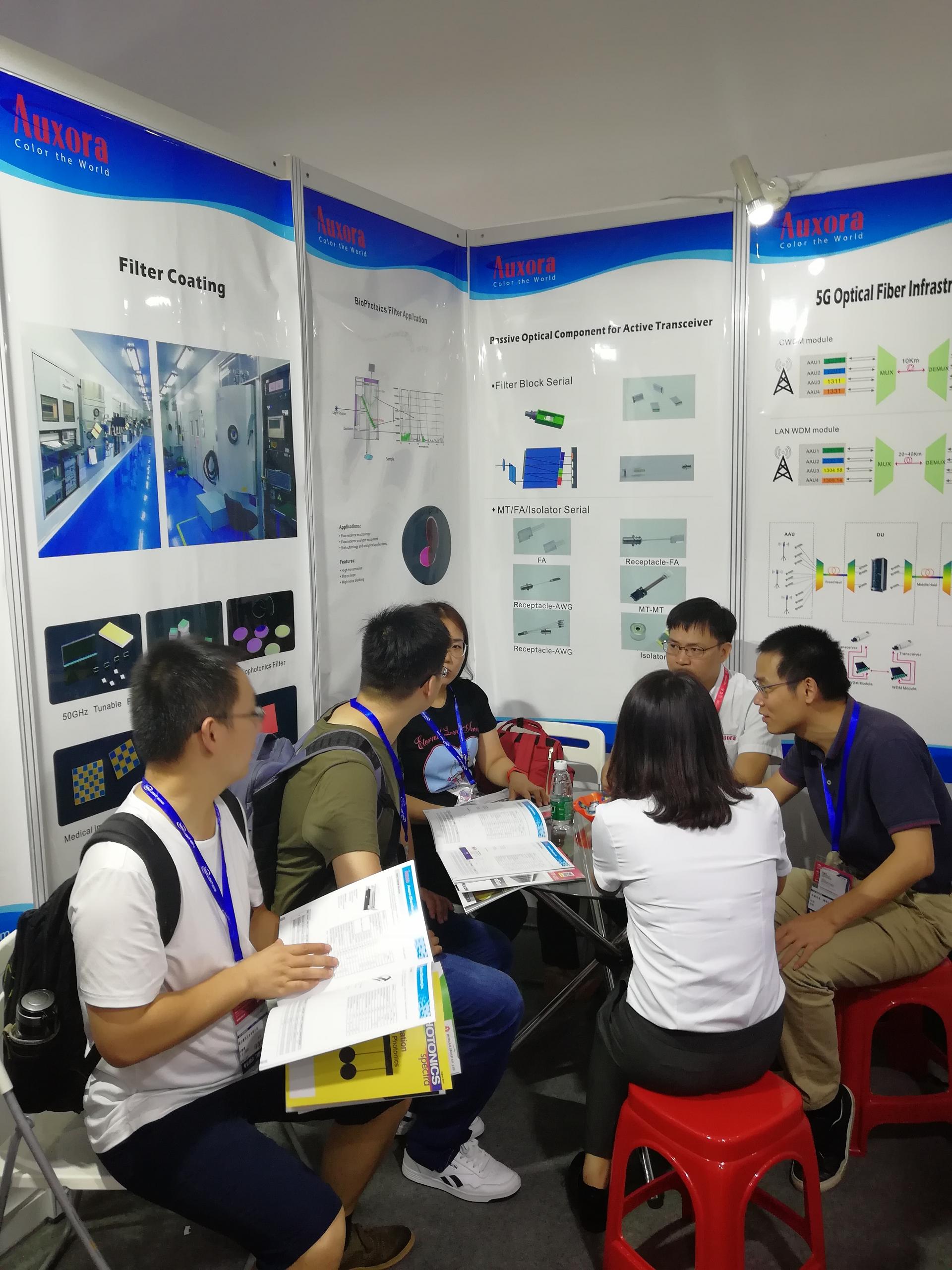 As the mission of creating value for customers, with profound technical accumulation, excellent product quality and fast service response, Auxora has been recognized by industry customers.
This year is the first year for Auxora to return to CIOE after 10 years, we will continue to bring the most cost-effective solutions for customers, continue to create value for customers.
Focusing on the field of optical communication and TFF technology, Auxora has been committed to providing leading optical network solutions .
In order to let customers understand the product effect more intuitively and answer customers' questions on site, our engineers demonstrated and introduced our old products such as filters, GFF, WDM modules and the most cutting-edge components needed for 5G products newly developed, which have high integration, small size, high stability and good reliability.
The coming years will be the time of bedding and practical for 5G, with both opportunities and challenges.
Auxora is committed to all suppliers and customers together, hand in hand to fly win-win!